I am so excited that you are here for this year's craft room tour!! It's been almost a year since I did a tour of my craft room and wow, have things really changed.
Are you organizing your space? Maybe you're purging, down sizing, just looking for ways to organize all of the craft supplies that you really LOVE?
You are in the right place!!!
Not only is this post about MY craft room, it is part of a tour with The Country Chic Cottage, featuring the craft rooms of some of your favorite crafters!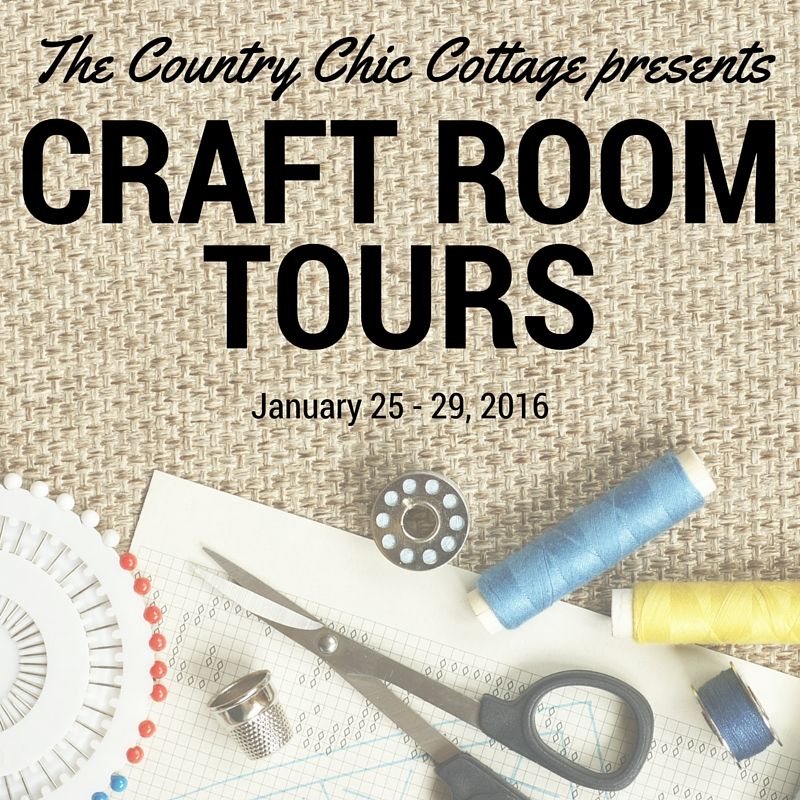 My space has changed A LOT of the years.  I have moved from 3 apartments and 3 homes since I started my journey crafting as a job and my collection of craft supplies has grown and shrunk as my craft interests have changed. That's 6 room designs ALONE, plus all the times I have rearranged my space over the years.
Have you gone through the same thing? One year you try jewelry, another year you add crochet to the mix, and maybe now you started sewing. How can you store all of that in ONE ROOM!?
RELATED ARTICLE: BEST Ikea Craft Room Ideas
The struggle is real, my friends.
I am going to share some of my BEST storage solutions to make your space functional, beautiful, and inspiring all at the same time. Are you ready to make your craft room look AMAZING?!
CLICK HERE to see the tour and learn about how I dealt with all my craft supplies!