We're excited to be participating in the Halloween edition of Craft Lightning, which is all crafts that can be made in 15 minutes or less. These "creepy hands" make great mantle decor, creepy centerpieces, and are perfect in a candy bowl.
You can find paper mache hands and shapes at most craft stores at this time of year. The technique we'll use to make these hands "creepy" can also be used on any paper mache shape, like skulls and pumpkins! Creepy all the things!
Here's what you'll need to make this project:
Supply List (contains affiliate links for which we are paid a small percentage if you click and make a purchase):
paper mache hands
DecoArt Dazzling Metallics Acrylic Paint – Festive Green
DecoArt Media Mister in Primary Cyan
assorted acrylic paint and spray ink
assorted paint brushes
Start by painting the paper mache hands to cover the brown paper completely with color. You can use green, grey, white, or even blue or purple for this step. Allow to dry.
Next, spray ink on the hand in different areas and allow the ink to drip. This will look like creepy veins! EW! You can use a heat gun to push the ink around and then to make drying faster.
Display the hands wherever you want to creep people out. Watch this video to see how to make these creepy hands Halloween decorations yourself:
If you love Halloween, be sure to check out more fast Halloween crafts, that you can make in 15 minutes or less, this week on Craft Lightning with 30 Minute Crafts, Country Chic Cottage, and 100 Directions: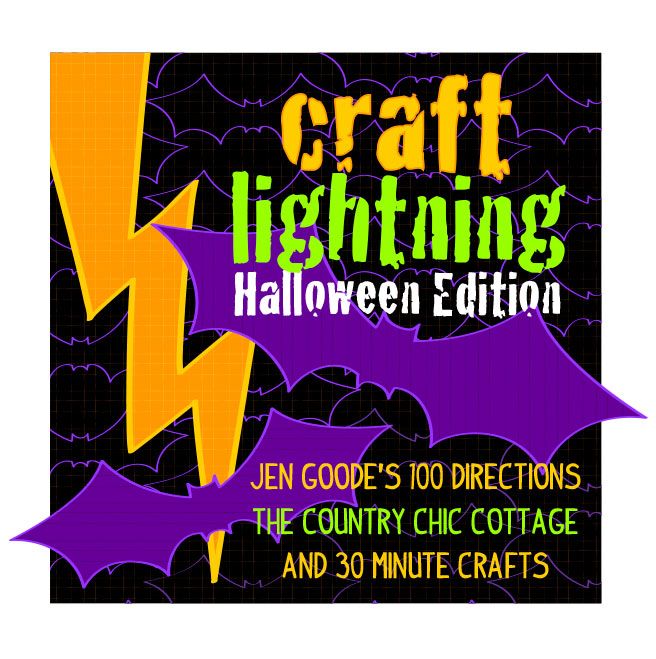 What's your favorite FAST Halloween decor tip? Let me know in the comments!!